We all love dogs but there's no denying that they can be messy, especially when it comes to eating and drinking.
Not only that, but their dining area can make your kitchen (or wherever you feed them) look untidy, and if they don't spill or knock over their food and water you can be sure you will at some point.
Not to mention, the effect that having to bend over to eat and drink can have on your precious dog's neck and back over the long term.
So here's five simple to make, but fantastic looking and stylish, DIY dog feeding station projects for you.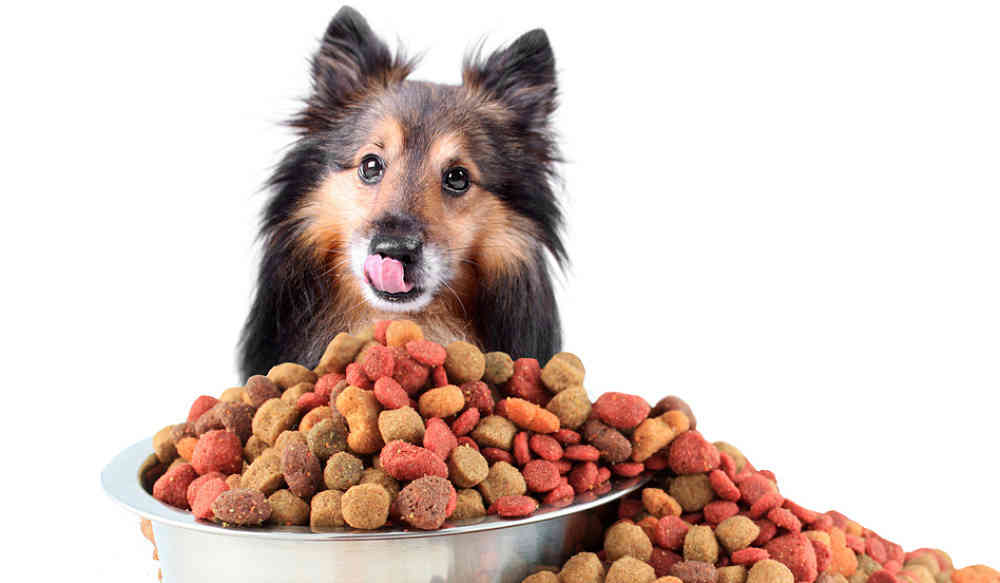 DIY dog feeding stations
Note that most of these designs feature elevated dog bowls; these can be dangerous for large breed dogs that are at risk of bloat, so you must make sure your dog isn't such a dog before going ahead and building one of these.
The raised feeders are ideal for small dogs and dogs with back, neck and hip problems.
1. How To Build A Dog Feeding Station – This Old House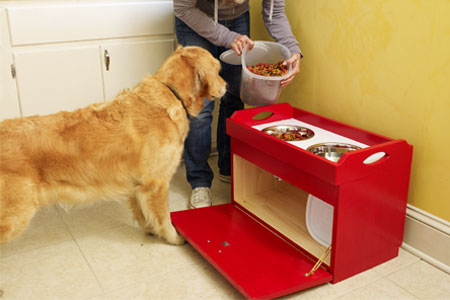 This stylish feeding station features raised dog bowls to help prevent your dog straining their neck. It features a removable tray and an enclosed storage area.
2. Raised Dog Feeding Station – HGTV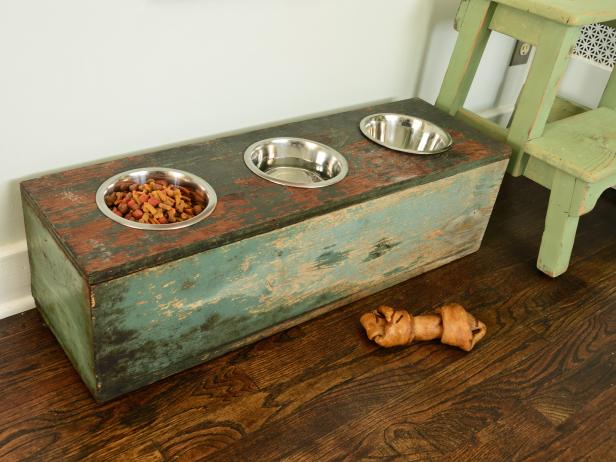 This straightforward guide shows you how to create a custom pet feeding station, with elevated dog bowls, from old wooden boxes or crates. And if you don't have any lying around, you can always get them from your local second hand or charity shop. Or you'll find them for sale cheaply on eBay or elsewhere online.
This is a great idea for hiding away your dog's bowls tidily in an inconspicuous, yet easily accessible location. This feeding station features elevated dog bowls.
If you've got an old wood pallet lying around you can easily make this DIY dog feeding station in an afternoon, with virtually no cost. And it looks fantastic too! Again, if you don't happen to have an old wood pallet you should be able to source one easily and very cheaply.
This stylish dog feeding station has raised dog bowls and also features handy storage areas underneath. Perfect for hiding away those favorite toys. The instructions are easy to follow and the station is easy to make.