Looking for inspiration for a DIY dog bed? Look no further!
Making your own dog bed is a great idea to save yourself some money. Every dog needs a good bed (or two!), so if you want to cut back on the expense why not build one yourself?
They're very simple to make and need only the most basic of DIY and/or sewing skills.
The end results can be fantastic though, and you can guarantee your dog will love having his own home-made beds dotted around the house!
So with that in mind, we've pulled together some of the best DIY dog bed projects from around the internet for you. Enjoy!
DIY dog bed using wooden pallets
This simple project from Praktic Ideas is very cheap and incredibly simple too. And the finished article looks great!
Re-purposed TV cabinet dog bed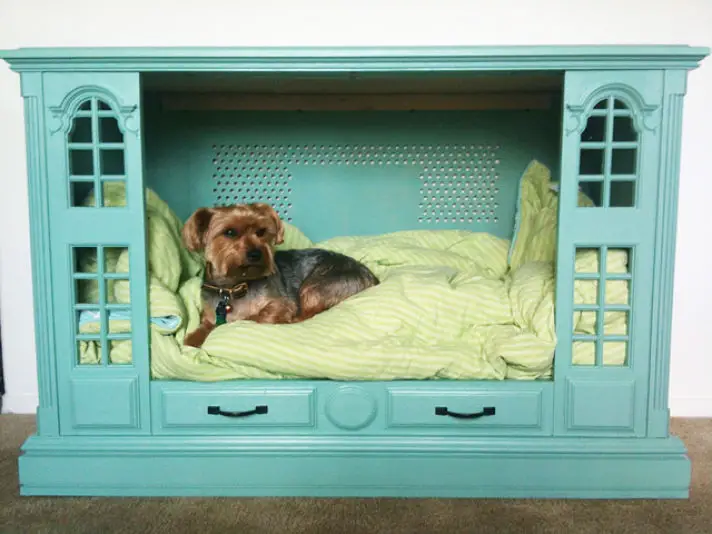 Large wooden TV cabinets used to be all the rage. If you've still got one lying around, or you can find one in a charity shop, then you can follow this guide from Endorsed By Igor to convert it into a great dog bed.
DIY dog bed from a recycled tire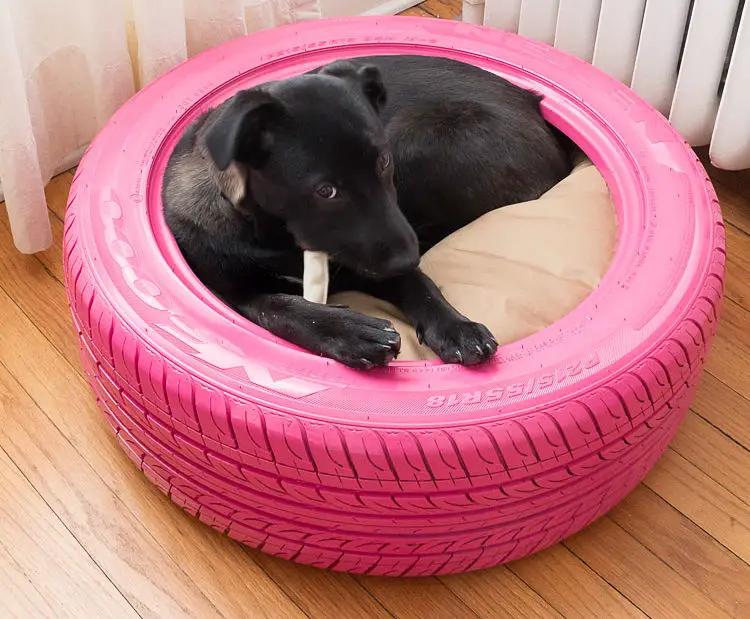 It's amazing what you can do with an old tire and a bit of effort! Check out this great dog bed idea from Practically Functional.
Modern DIY dog bed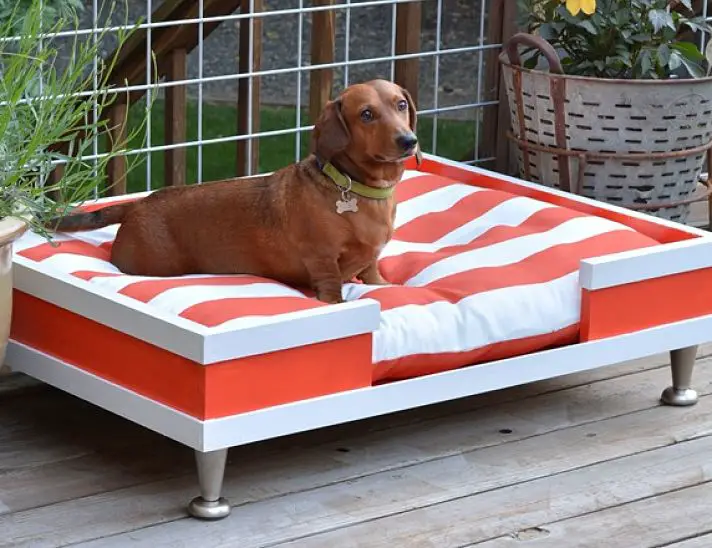 This thoroughly modern dog bed looks absolutely amazing. So if you're looking for a stylish, easy to make bed for your best friend, check out this guide at Centsational Girl.
DIY dog bed from end table
If you've got an old end table lying around somewhere that's no longer used, then this is the project for you! Follow this great guide from Country Rebel to turn into the cutest of small dog beds.
DIY pillow dog bed
If you don't think your woodworking skills are up to building a wooden-frame bed for your dog, then this pillow dog bed project from Joyful Abode is ideal. It's very easy and has detailed step-by-step photos and instructions for you to follow.
DIY end table with dog bed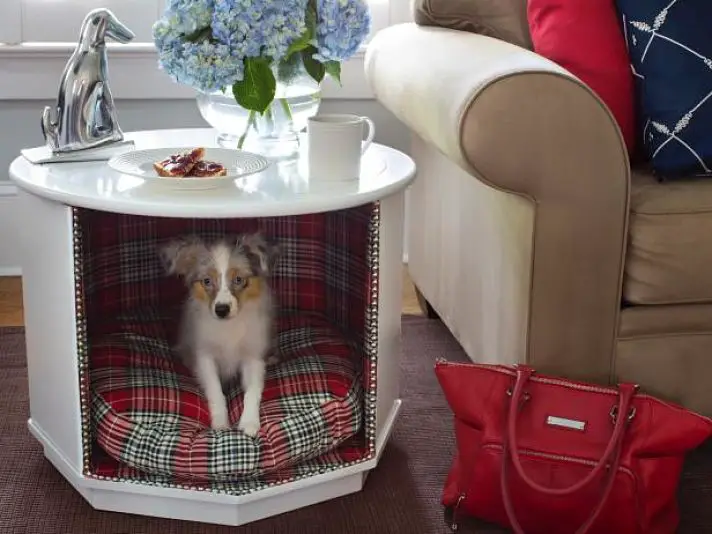 Another great end table project, this time making a combined end table and small dog bed. How great is that? Not to mention practical and useful! Check out this detailed guide on how to make it from DIY Network.
DIY suitcase dog bed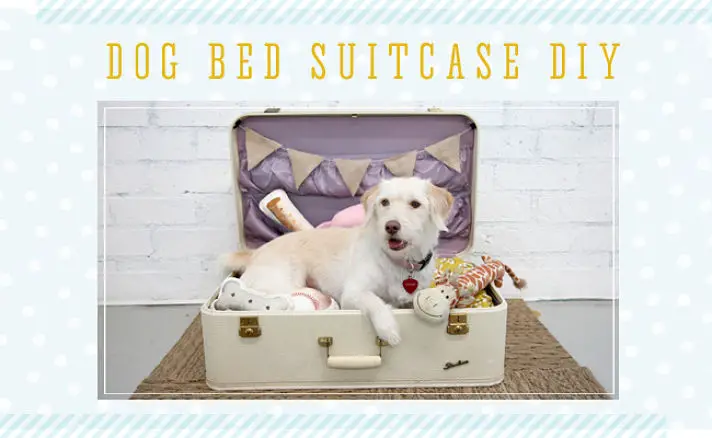 Who'd have thought you could re-purpose an old suitcase into a beautifully stylish dog bed? Well you can if you follow this great guide from Ruche. You can even use the pockets to store your dog's favorite toys too!
Emoji dog bed
Check out this DIY emoji dog bed for a bed that's really modern and also irresistibly cute. Get the detailed instructions on how to create it yourself over at Studio DIY.
Crib mattress dog bed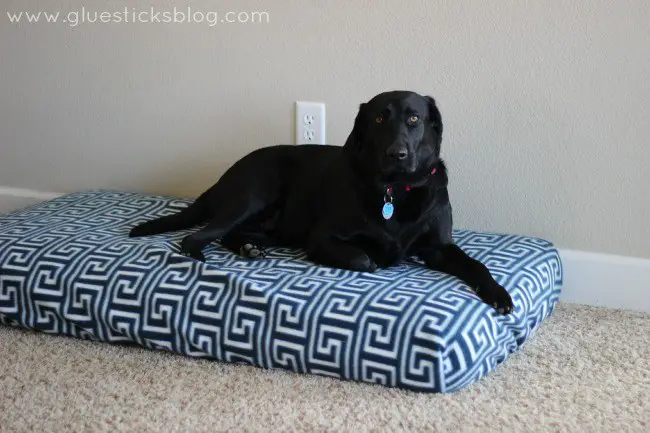 This is a pretty great idea when you think about it. Crib mattresses are ideal for making a dog bed due to the fact that they're comfortable but also robust and waterproof. Check out the step-by-step tutorial over at gluesticks.